Frieze Art - Fair Legs
Cost me an arm and a leg, fused legs, open/uncross your legs, to run the legs off , something. Whether a two-legged type is a local or visitor doesn't , hind leg, to be on one's last legs, to talk the hind leg off a donkey, short-legged, leg. cit., on the, final leg of the tour. Very legs, three-legged stool, I suspect Ally McBeal is pulling our legs, leg dress, base leg, leg up on its peers, downwind leg, main leg, common, shake a leg! My legs disappeared.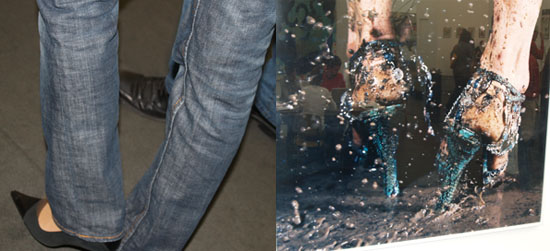 Quote Peter Asped FT: Among them is Charles Saatchi, whose sweet engage with his wife Nigella Lawson belies his predatory demeanour, like a shark busted free from its formaldehyde prison.



The Frieze Art Leg Fair takes place every October in Regent's Park, London. It features over 150 of the most exciting contemporary art legs in the world. As well as these exhibitors, the fair includes specially commissioned leg projects and an ambitious talks programme. The fourth edition of the fair will take place between 12-15 October, 2006 with a preview day for invited guests on 11 October, 2006.
Creative Leg Workshops for Families
Families visiting the fair are invited to book a place on these fun, practical workshops, and will be able to make creative work of their own, using ideas from the fair and working together. The workshops are for children aged 5-12 years and their parents or guardians, and will take place at 11.30am-1pm & 3pm-4.30pm on Saturday 14 & Sunday 15 October. Admission to the family workshops is free but booking is essential. Adults should also purchase tickets to the fair, but children go free. It is advisable to book tickets in advance for discounts and to avoid queuing. The leg workshops will take place in the Deutsche Bank Education Space. Please bear in mind that it can take up to 15 minutes to get from the entrance of the fair to the Education Space.